online help

Description

My ATI Radeon 9700 Pro won't boot with AGPx8. What to do ?

Solution
Contact ATI directly as this is a bug in early Radeon 9700 Pro (R300 with rev lower than AE3) chips.
http://www.ati.com/support/infobase/4080.html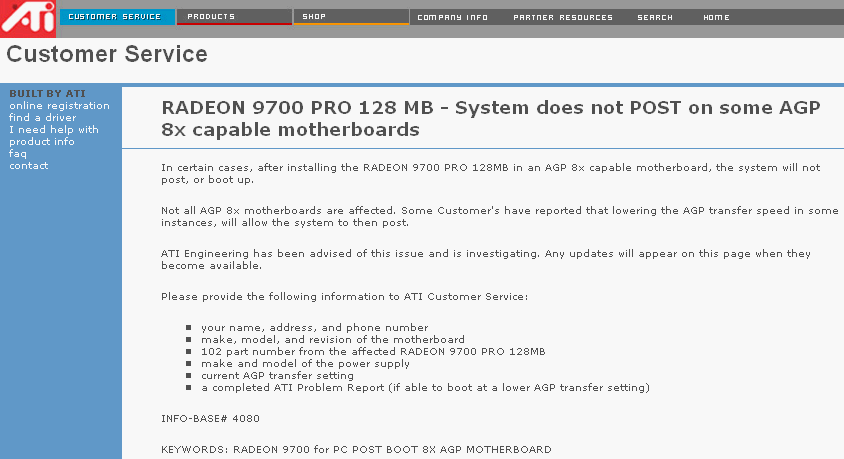 At the moment the only solution to avoid the bug is to force AGP 2x or 4x mode in the BIOS of a mainboard.